How to Trade in Your Current Vehicle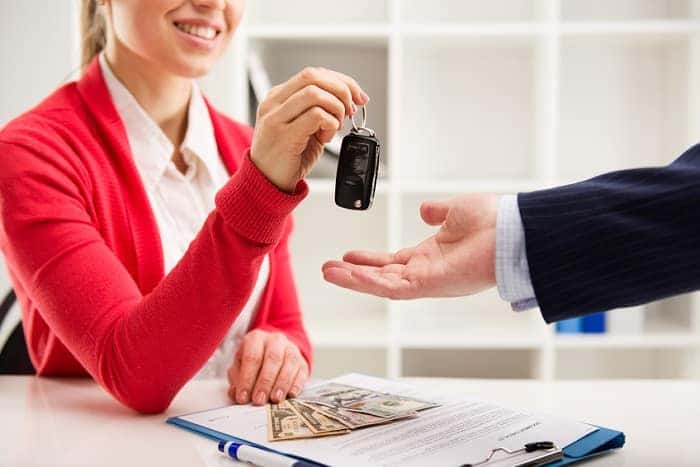 While buying a car is a big investment, these days, they can be very affordable. For example, in addition to our regular pre-owned Mazda models, we also have an inventory of vehicles under $10,000 as well. And if the car you plan to buy will replace an old model, trading it in can also reduce the amount of money you'll have to spend. As a bonus, at Hubler Mazda, we make the trade-in process easy.   
Step One: Value Your Trade
You may have some idea of what your car is worth, but you can find out for sure with our online Value Your Trade tool. Powered by Edmunds, our True Market Value® tool will give you an excellent idea of what our dealership will offer for your trade-in. This money can then be used towards your down payment.   
Step Two: Visit Our Dealership
After you find out what your car is worth, the next step is to come down to our dealership. Our pros will need to give your vehicle a basic inspection to learn about its condition. If everything looks good, you'll be ready to pick out your next new ride. 
Step Three: Pick Out a New Vehicle
Now it's time to find a replacement vehicle. You can peruse our new or pre-owned inventory to find the perfect vehicle. We also have certified pre-owned cars that come with extensive warranties and 24-hour roadside assistance. Plus, you can take any of them out for a test drive.  
Step Four: Drive Home Happy
While you might have some sentimentality attached to your old car, saying goodbye will be a little easier when you drive home in your beautiful new (or new-to-you) car. Any concerns or questions about trading in a vehicle? Get in touch with our Greenwood Mazda dealers.