Why Buy a Pre-Owned MAZDA at Hubler MAZDA?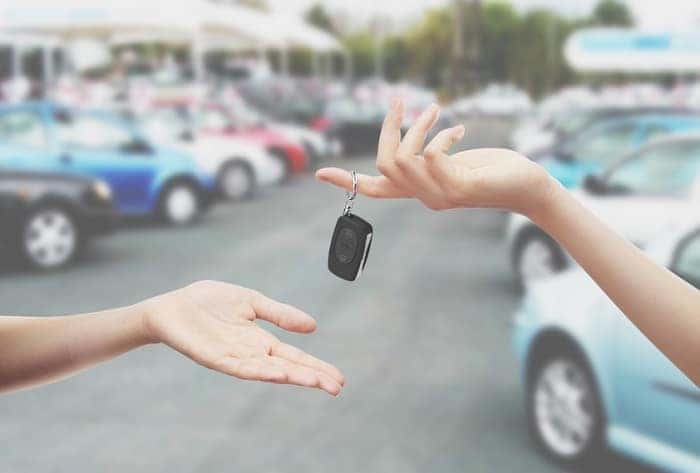 We understand that purchasing a vehicle is a big decision with lots of factors to take into consideration. One of the biggest decisions is choosing whether to buy new or pre-owned.
There are benefits and drawbacks to both, but when you find a pre-owned Mazda that suits your needs, you'll immediately see how great of an offer it is. The "new-car smell" may be appealing, but the cost and convenience of pre-owned car makes the advantages pretty great.
Once you're sold on getting yourself a capable pre-owned vehicle, our staff at Hubler Mazda can help you get behind the wheel with a test drive.
Why Buy Pre-Owned?
The first and most obvious incentive to buying pre-owned is saving on up-front costs. The affordable cost of a pre-owned car can help drivers invest in future upgrades and maintenance. Our Mazda service center makes it a breeze to get these upgrades from highly-skilled technicians so your vehicle can run smoothly for years to come.
Plus, pre-owned cars hold their value longer than new models, which really helps if you're looking to resell down the line. The value of a new car drops substantially once it's driven off the lot, so you won't be able to make as much if you sell later on.
Why Buy MAZDA Certified Pre-Owned?
Buying pre-owned can feel risky, as you can never be sure how previous owners treated their cars. That's where Mazda Certified Pre-Owned vehicles come in.
To earn the coveted title of "Certified Pre-Owned," Mazda vehicles must undergo a rigorous 160-point inspection to meet our highest standards. All Certified Pre-Owned Mazda vehicles also come with a 12-month/12,000-mile Certified Pre-Owned limited warranty with no deductible on covered repairs. With a Mazda Certified Pre-Owned vehicle, you can feel confident that you'll be covered every time you get behind the wheel.
Once you're ready to explore our pre-owned and Certified Pre-Owned inventories, our Mazda finance experts will work with your budget to help you find a plan that works for you. Come into Hubler Mazda today with any further questions about buying pre-owned. We're eager to help!